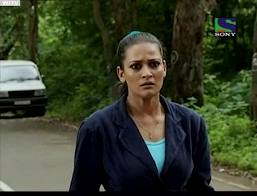 CID Inspector Kajal
 is a really beautiful and good inspector. She treats the elder inspectors and junior inspectors the same. She is pretty aswell she is CID Inspector Tasha's Best Friend. When Tasha is about to die she cries the most and her entry is not good as you can see her brother was in a case one day before her CID Entry but luckily, Her brother was innocent.If he was not then she would be expelled from CID.She was in real shock that day. She told ACP Pradyuman About her brother being innocent but he won't listen. She said she is gonna proof he is innocent. She is really kind people say she and vivek have a crush between them.
Ad blocker interference detected!
Wikia is a free-to-use site that makes money from advertising. We have a modified experience for viewers using ad blockers

Wikia is not accessible if you've made further modifications. Remove the custom ad blocker rule(s) and the page will load as expected.